The DNAstorm™ Kit - Efficient extraction of high quality DNA from FFPE samples
Powered by proprietary CAT5™ technology, the DNAstorm™ extraction kit enhances the removal of formaldehyde-induced damage and provides DNA with higher yield and quality and greater amplifiability. The DNAstorm™ kit is the best solution for next-generation sequencing and other advanced applications.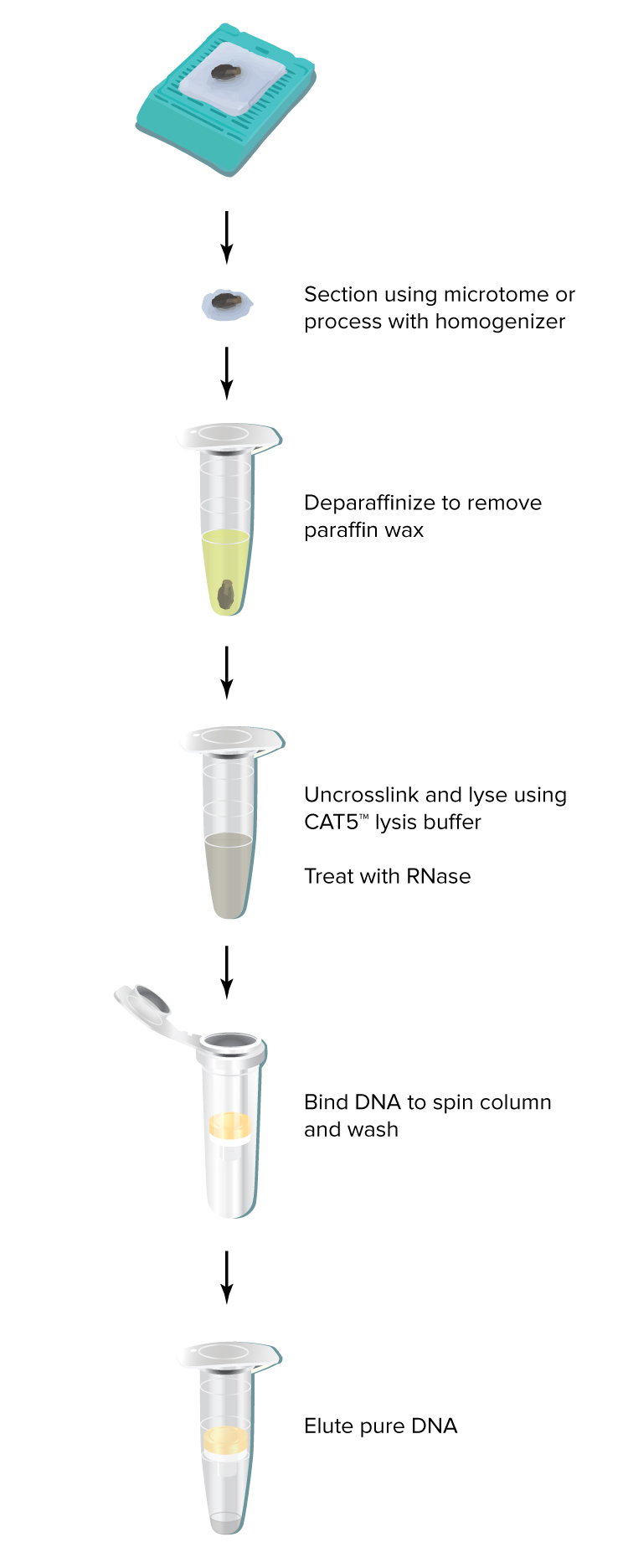 A simple and convenient workflow
The DNAstorm kit offers a convenient workflow for efficient extraction of high-yield and high quality DNA from FFPE samples.
Product Information
Applications
Next generation sequencing, PCR, qPCR/RT-PCR
Kit format
Manual (20/50 spin columns included); Magnetic bead kit coming soon
RNase treatment step
Included
Input samples
Formalin-fixed samples (paraffin embedded or in fixative)
Recommended input sample amount
1-4 sections (5-10 µm each)
Isolation time
50 minutes hands-on time
Each kit includes:
Spin Columns
Proteinase K
RNase A
CAT5 Reagent
Lysis Buffer
Wash Buffer
Binding Buffer
Deparaffinization Reagent